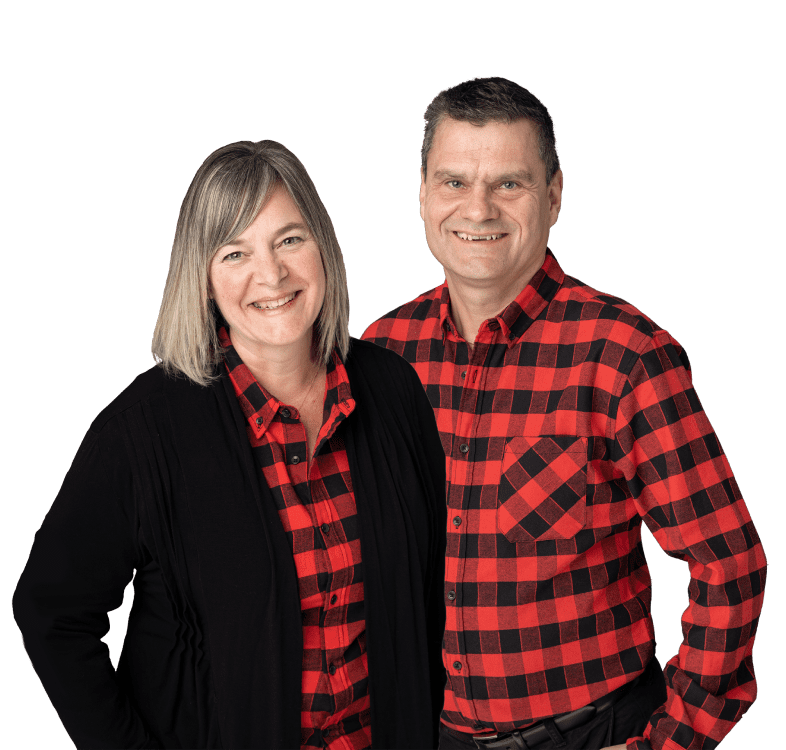 Meet Jim & Karla
Jim is Broker Manager at Peak Realty Ltd- Paris
Karla is a Realtor at Peak Realty Ltd- Paris

Jim & Karla are very active in our community! Watch for the North End Community Yard Sale in May, Pumpkin Giveaway in October and Santa Skate in December. Jim and Karla proudly sponsor local sports teams and serve with Kiwanis Paris-Brant.

Watch for Jim's Market Watch, a data update on how the market is doing that is released on social media and in our Paris North End monthly newsletter.

HONESTY. INTEGRITY. EXPERTISE

We've Got You!
Learn More
Jim and Karla live by three pillars and make these the foundation of their business!

Putting People First
Jim & Karla have made it their personal mission to put people first! Focusing on communication, listening and the needs of all to help make real estate transactions seamless and stress-free!
Community Involvement
Jim & Karla are active members of the Brant County community! Sponsorships of Paris Little League, the Baby Show & Paris Fair Ambassador of the annual Paris Fall Fair, Paris Ringette Association to name a few. They are active in the Kiwanis Paris-Brant and are major sponsors of the annual Kiwanis Teddy Bear Picnic. Each year they organize and host a community-wide yard sale with entertainment, a pumpkin giveaway and Santa Skate at the local arena. Donations are made annually to the Paris Food Bank and local charities.
Real Estate Knowledge
Market watch! These two eat, sleep and breathe real estate! Each month Jim provides an online video of the latest market trends and analyzes with data charts to show you what the market is up to. Call them to day to get the latest details!
House Renovation Project Testimonial
"Jim and Karla exceeded all of our expectations. They made selling our home and purchasing a new one such an amazing experience for us! I would recommend them over and over again."
"Karla and Jim were amazing, they came in and right off the bat we were on the same page. They took control and had the house sold before we knew it! What an amazing team they make! Thank you again for everything! We wish we could take you out east to find our new property!"
"Jim and Karla sold my property while I was on vacation! I felt complete trust and that they represented and understood me and my wishes to the extent that it was as if I was present."
"Jim was able to match our property with some clients he was already working with. He handled our transactions very professionally and we are very pleased with the result. We were completely satisfied with Jim and how he supported us in every way. We could not have asked for a better broker/agent during this experience. We will recommend Jim Stonham to our family and friends!"
"Jim and Karla were quick to get me set up with a viewing to a house I was interested in. They helped me ensure that the new house was safe and suitable for my family. They communicated clearly and frequently and were VERY responsive when I had a question or concern. Upon a successful deal for my new home, Jim and Karla quickly arranged staging, videography and photography to ensure my house was up for sale as quickly as possible. They were realistic with my listing price and were essential negotiators for the quick and lucrative sale of my house. They ensured everything was done well and within my time frame. I really couldn't have asked for a better team for buying and selling my homes. I am forever grateful. I will recommend them to my family and friends as much as possible. "